Superior On-Site Solutions: Colusa County's Top-Rated Septic Treatment Company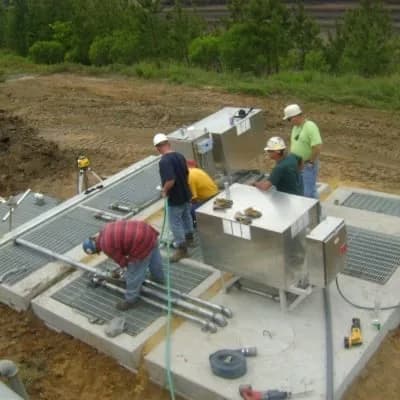 Having a Colusa County septic treatment expert that you know you can rely on to take care of your service needs is an essential part of being a home or business owner. There are countless things that can go wrong when it comes to your septic system and there are so many tasks that you need to take care of. The problem is that too many homeowners end up making rushed decisions about their septic and water treatment contractor because they're in a pinch and need someone right away. It's vital to never settle for inferior quality service when you can call the pros here at Superior On-Site Solutions to get the job done right.
We are more than just a superior septic treatment service provider for Colusa County. We are a company that genuinely cares about providing what our clients need. Our goal is to establish long-term working relationships with each of our customers so we can continue to provide them with the services they need, and we do that by aiming to exceed expectations instead of simply meeting them! This kind of relationship benefits you because with us, you already have a company that knows your system and exactly how to work on it. Not to mention, you'll know exactly who to call on whenever a problem should arise. It's a win-win, for us and for you.
Keep Your Septic System From Becoming An Issue
As a licensed and insured septic treatment contractor, we are able to provide the highest level of quality services and results. From septic repairs and maintenance to site evaluations and more, we offer all kinds of high-quality septic services. We always work with you, as a team, in order to come together and determine which route to take for repairing and maintaining your septic system. This is important because sometimes it means repairs and sometimes replacement, but no matter what kind of service you'll need, you should always be in on making the decision. Call us today to get superior services from your local Colusa County septic and water treatment pros.