Aerobic Septic Treatment Company In California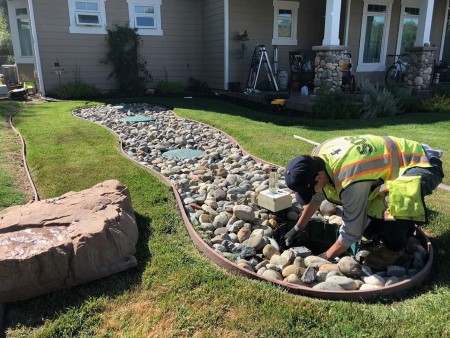 If you're a local California homeowner interested in investing in a new aerobic septic treatment system, you're going to have to find a skilled professional who can provide you with the expertise you need to have your new system properly installed. Here at Superior On-Site Solutions, we're the premier aerobic septic treatment company serving the area. As the area's leading aerobic septic treatment company, our skilled professionals have the experience necessary to provide you with a quality installation that you'll be able to rely on for years to come.
Are you looking for a professional California aerobic septic treatment company to help with your septic design and installation needs? If so, give our team of skilled septic treatment pros a call today and let us show you the kind of quality results that have helped make us the most trusted name in aerobic septic systems and septic repairs the area has to offer.
Efficient Septic System Treatment Solutions At An Affordable Cost
An aerobic septic treatment system is a small-scale sewage treatment system that's similar to a septic tank system, but it uses an aerobic process for digestion rather than the anaerobic process used in most other septic systems. With the help of an aerobic septic treatment company, you'll get the assistance you need to design and properly install your new septic system—that way, you don't wind up facing serious issues down the line.
If you have any questions about our aerobic septic treatment design services, or if you'd like to schedule an appointment for a consultation, give us a call today. Our team of skilled septic treatment pros are standing by and would be happy to assist you in any way we can.
Recent Articles & Tips
When To Get Septic System Repaired

Your septic system goes underground, so it can be easy to overlook any problems it's experiencing, but that doesn't mean its problems aren't serious, nor does it mean that you can't detect problems w […]

What Causes Septic Backup

You might know the most common sign of septic system problems: the presence of wastewater in your home or yard. But do you know the reasons for your septic system backing up? There are a number of re […]