Calaveras' Number One Septic Treatment Company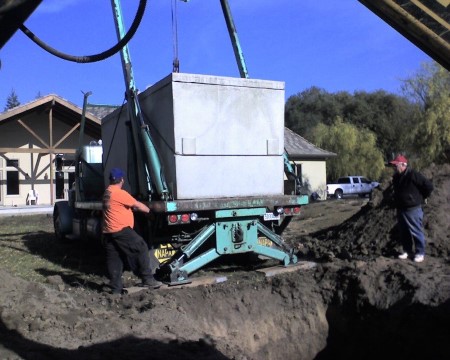 When you find yourself in need of a Calaveras septic treatment company, all you have to do is ask around and you will hear the same name-- Superior On-Site Solutions. We've earned the reputation we have as the area's local leading service provider for septic and water treatment services like site evaluations because of the unique customer service approach that we take. While all companies promise good customer care, we're proud to say that we actually deliver.
At Superior On-Site Solutions, we believe that high-quality septic treatment services are essential and are best achieved by making it a point to listen to the needs of our clients in Calaveras. This enables us to offer feedback, input, and guidance for your septic or water treatment project. From there, we can work as a team with you to come to a solution and get the job done right.
Trust Us When No One Else Will Do
Other septic treatment contractors may simply tell you what must be done and you are left to believe them. This technique can lead to overcharging customers and providing them with costly services that they didn't actually need. This has led to septic or water treatment professionals getting a bad reputation. We assure you that the approach that we take is completely different. Our goal is to be able to help you and your loved ones get the septic service you need, without interruption. This should include impeccable customer service as well as reasonable pricing and rates, which is exactly what we can do for you.